Burnaby Public Library Board member profiles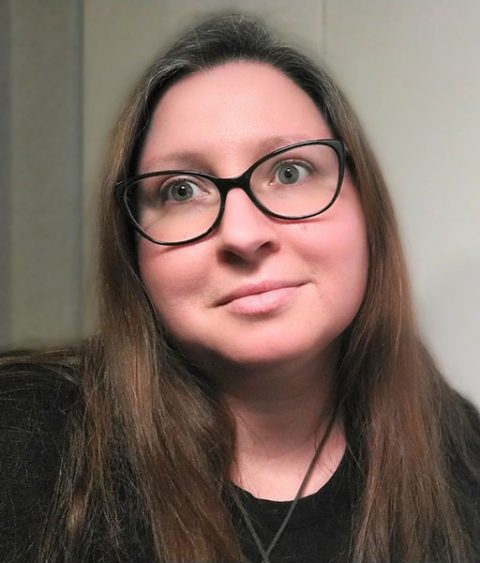 Sarah Bartnik, Co-Chair
Serving the Board since 2021
Visiting the library is something I have done for as long as I can remember. As a small child I can remember standing at the book check out and watching the library staff use a magical lighted pen to scan the bar codes of the books I selected to borrow – I was fascinated then and right there I had hoped one day to possibly work at the library.
While I never achieved the goal of working at my hometown library, I have spent a lot of time at libraries all through my life. I have always had a library card for the cities I have lived in, including when I moved Burnaby in 2011 with my husband and young child. Throughout my life, I have visited the library to find a great book (or 10!) to read. While I was a student in high school and then university, I spent hours of my time at libraries, either studying or using the indexes to do research. As a mother, I bring my children to the library to share my love of books and my commitment to lifelong learning. And during these times when we are asked to stay home, I have used the digital library resources to keep discovering new stories and learn new things safely at my home.

I have always admired how libraries can be one of the drawing points of a community. I have seen this at the Burnaby Public Library as well – and I have been impressed at how the library programs support people who want to learn and share knowledge. Whether it is the mobile library at the community park or the programs and clubs that hold their meetings at the library, there is something for everyone going on at the library.
I am honoured to now be able to join the other Burnaby Library Board members to support the work of the library's team. I look forward to using the skills and experience I have gained already in my professional and volunteer life and to learn more (of course) as board member. I believe the library is a resource that is essential for people of all ages. Information and knowledge are a critical part of the world, and library access is a gateway to that knowledge for many people, as I know from my own experience. We also need space for imagination, stories, and artistic adventures, and I aim to promote the library's goals of community connection, innovation, and creative exploration, along with so much more, while I serve on the Burnaby Public Library Board.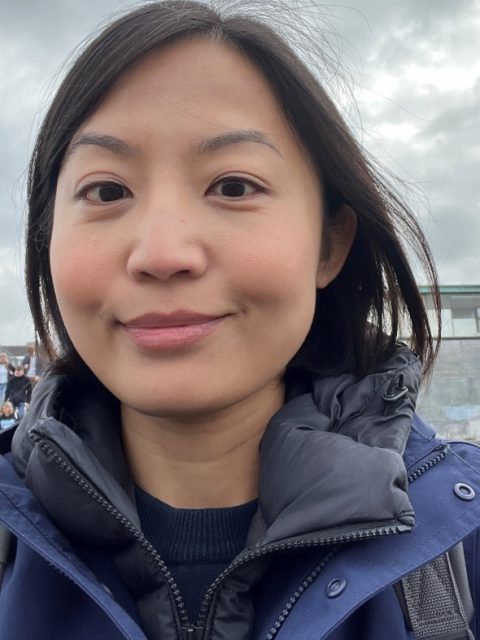 Mandy Yang, Co-Chair
Serving the Board since 2020
When we first moved to Canada and lived on Willingdon Avenue, my family's favourite pastime was going to the library down the street. I enjoyed spending an entire afternoon at the Metrotown Branch, reading magazines, while my parents skimmed the newspapers.
In high school, the library became my study room and research central. By the time I started university, the library still remained my favourite place to study. There was always someone sitting nearby that never took a stretch or study break. They kept reminding me that I should not be slacking off. After I started working full time, I had more time to read leisurely. The library became my favourite place for borrowing the most diverse and interesting collections of books, not to mention the DVDs! I really enjoy the rotating collections of books at the library and I also love attending many of the in-library events. The library is part of my life and it is my honour to serve on the Burnaby Public Library Board. I would love to share my ideas and make our city libraries the best in the world!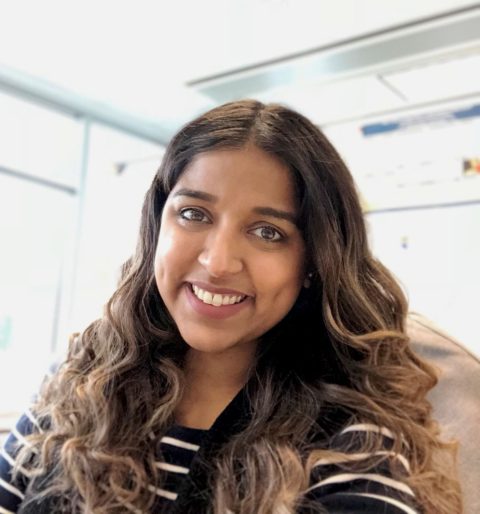 Surena Bains
Serving the Board since 2018
I am delighted to become the most recent volunteer to serve on the Burnaby Public Library Board. I look forward to bringing a fresh perspective to the board, while building on the many traditions of Burnaby's rich history.

I have used Burnaby's public libraries since 1994, when my family and I moved from East Vancouver. The public library has played an important role in my development, as I recall it being a place that gave my family and me a sense of community, an opportunity to engage with other families and a chance to explore our immediate world and the world at large. I have numerous childhood memories of practicing reading with my Dad at the library – a critical skillset.
I have been an active leader and volunteer in my community for many years and feel very passionately about activism and combating social issues. I am a full-time Masters student at Simon Fraser University studying Criminology, while being employed as a full-time Business Analyst with the Federal Government.
As a young, South Asian woman, I believe it is crucial to have a diversely represented Public Library Board. The diversity, values and ethics that are represented so vibrantly in Burnaby's community should be reflected on the Board. I feel that people should feel connected to their communities and that public libraries should be more than a place where one comes to borrow books.
Libraries play a fundamental role in society as they promote the progress of knowledge, and provide accessibility to information and services. I understand the role of public libraries to be evolving and the importance of adapting to meet the needs of our citizens in a diverse and thriving community.
I look forward to serving on the board.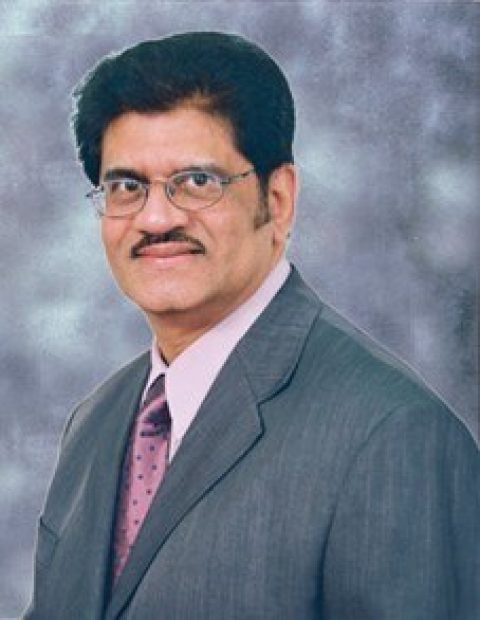 Hakam Bhaloo
Serving the Board since 2022
Hakam has been a long-time volunteer in the Ismaili community, as well as the City of Burnaby, and has served in several capacities for over 45 years: Community Advisory Board of Directors for PNE (5 years); Family Court & Youth Justice (6 ½ years); Social Issues Committee (6 years); Burnaby Arts Council (12 years); Leadership Vancouver involvement in Aboriginal and Community Issues, Education, Fundraising, GVRD, Health, Infrastructure, Justice and Youth Issues; and World Partnership Walk Fundraising Coordinator.

Some Awards: Received CRA Award of Excellence for Community Service in 2006; Nominated for Order of British Columbia in 2005; Received Burnaby Local Hero Award in 2004 by Mayor Derek Corrigan; Government of Canada "International Year of the Volunteers" Award in 2001; Nominee for Burnaby's "Outstanding Citizen of the Year" Award in 1992 by Mayor Bill Copeland; Long Service (10 years) Award and Outstanding Achievement Certificate from the Provincial Scout House; His Highness The Aga Khan Silver Jubilee Medal (1982); Burnaby Centennial Award; and Canada 125 Award.
"To me a Library means an Abode of Learning where one can go and enrich one's knowledge in almost every field of life.
This is a place where one can find peace and quietness, forget the "outside world"; immerse themselves in books, journals, magazines, newspapers, CDs, DVDs and other audio-visual aids to find answers to most questions in their minds.
A lot of misunderstandings and clashes are a result of lack of knowledge and ignorance, so reading and arming oneself with some knowledge about a subject can avoid all this.
This is also good for Students as I remember spending a lot of my time in the libraries when I was in University!"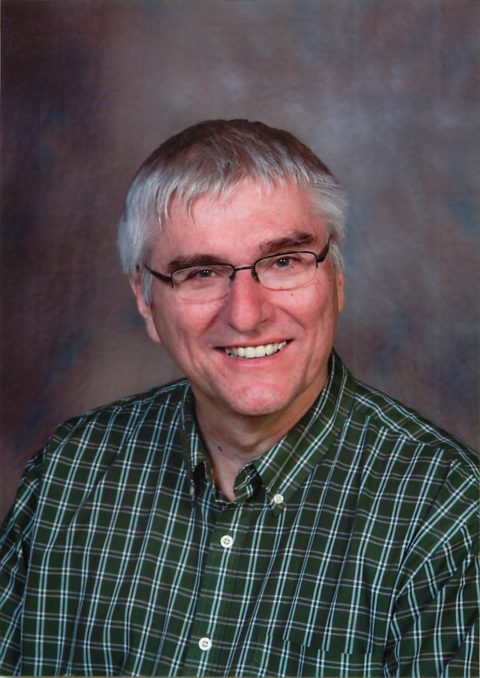 Gene Blishen
Serving the Board since 2018
One of the first things I did when I began grade one was to walk up to the Vancouver Public Library Book Bus on the Saturday morning when it was parked at Argyle and Victoria Drive and get my prized library card. Thus began my passion for libraries, books and reading, which has been an essential part of my life. Wherever I have moved in the world, one of the most critical necessities has been the close proximity to the library.

It is an honour to be a trustee of the Burnaby Public Library. My previous experience as a trustee in the Fort St. John Public Library in the '80s will hopefully help. Our libraries are such an essential part of our communities, and engaging the citizenry in understanding what a library offers and how it can move our common and progressive understanding of what we want our library to be are vital. It is remarkable that BPL's vision is about community "where all people are informed, literate and entertained."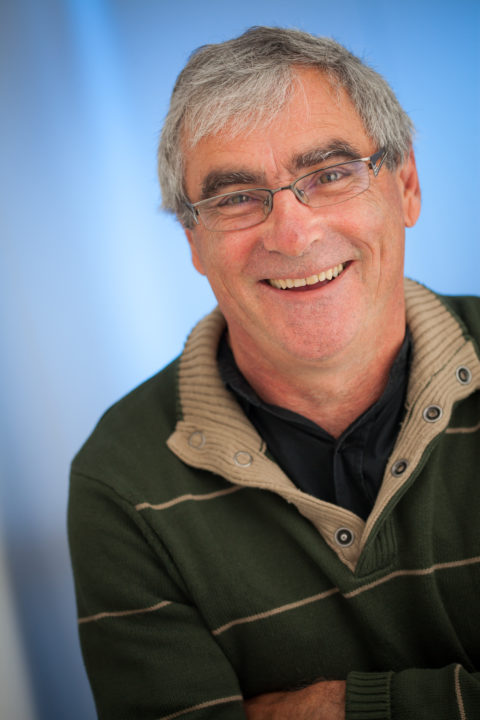 Ernie Kashima
Serving the Board since 2018
I am honoured to be appointed to the Burnaby Library Board. I have spent the last 52 years in Burnaby and believe in my community and doing all I can to make it the best place to live.

I have been in and around libraries all of my life and spent much of my youth on the lower floor of the old Kingsway Branch immersed in books. As a school teacher and administrator in Burnaby for 34 years, I strove to make the school library the heart of the school and had the pleasure of working with many wonderful teacher-librarians, along with the wonderful staff of our public libraries. I am currently the chair of the board for Burnaby Neighborhood House and am on the board of directors for Bonsor 55+ Seniors Centre. I cherish the opportunity to help continue the wonderful tradition Burnaby Public Libraries have of being the heart of our community.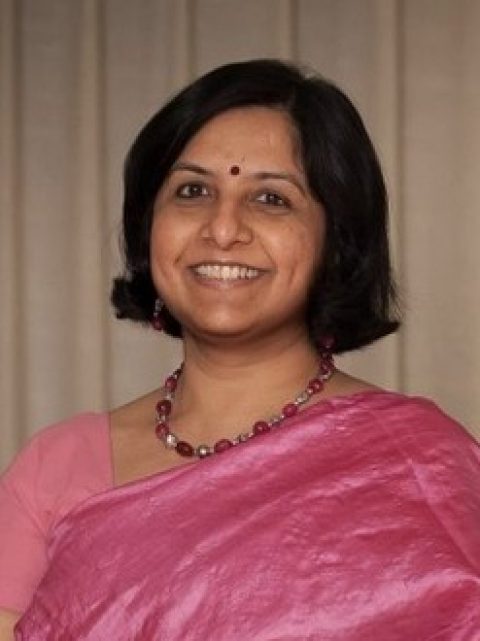 Sangeeta Subramanian
Serving the Board since 2023
Sangeeta has over 20 years of professional experience in in the not-for-profit sector in Canada and Asia in the areas of strategic planning, equity and inclusion, facilitation, research and policy, partnership development, stakeholder engagement, mentoring, leadership development and civic engagement. Her experiences of working in different countries and sectors, and lived experience as an immigrant woman of colour have helped her develop the skills to operate in a variety of cultural settings and communicate effectively and engage meaningfully with different constituencies.

Sangeeta is the founder of Chetana Consulting, a boutique firm that focuses on systems approach to Equity, Diversity and Inclusion in the public and private sector. Clients include Burnaby Family Life, BC Association of Farmers Markets, Vancouver Coastal Health, North Immigrant Inclusion Partnership. As a settler on the traditional, unceded and stolen lands of the Coast Salish Peoples, Sangeeta endeavours to bring a decolonization lens to all their work.
Sangeeta completed her post-graduate studies in Management from the Indian Institute of Management and Non-Profit Management and Leadership from Schulich School of Business York University. She also is a certified trainer on Inter-Cultural Communication, and has extensive training and experience in facilitation.
As a resident of the traditional lands of the Musqueam, Squamish, Tsleil- Waututh First Nations, Sangeeta enjoys long walks in the many beautiful trails in her neighbourhood, and kayaking in the nearby rivers and inlets to get closer to the migratory birds and whales.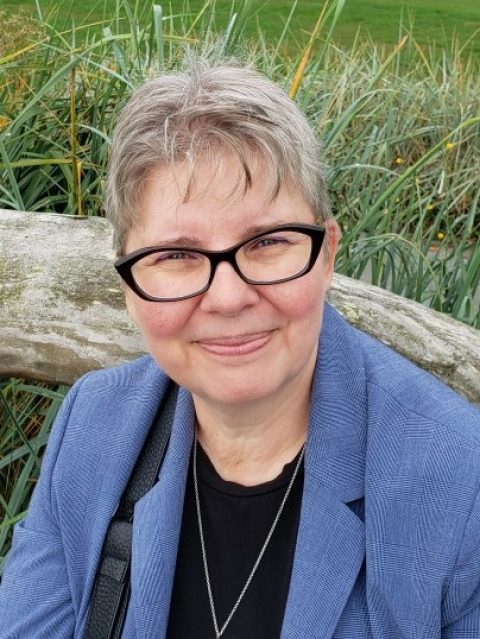 Caroline White
Serving the Board since 2022
I am passionate about libraries. I am keenly aware of how they have shaped me both personally and professionally. Personally, they have led me to worlds and thinking that I would never have otherwise accessed. Professionally, in my work in counselling, community and anti-violence work, I see how libraries directly impact our understanding of what constitutes 'community' and 'safety' and how this shapes training, policies, and services.

The potential of libraries to provide knowledge, insight, comfort, safety, joy, peace, and so much more, is vast. Their role in helping to guide and lead us through social, environmental, and other change, is tremendous. Reflecting who we are and who we want to be as individuals, families and communities, extraordinary. I feel extremely fortunate to live in a community that values and supports libraries and feel privileged to contribute to its growth.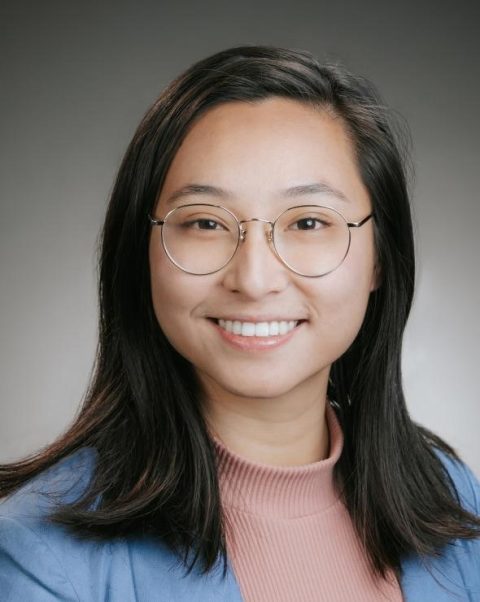 Councillor Alison Gu, City Council Representative
Serving the Board since 2023
As a young child, I would make frequent visits to the Metrotown library. Long days in the summers (in part for the AC) and weekly on Saturdays, I found myself enamoured by the children's section. The librarians helped me with more than finding books — once, I needed their help finding my mom, whom I'd lost between the rows of books! As I entered high school, the library became the place where I spent studying with friends or tutoring students in Chemistry, Math, and English.
Fast-forward to today, and I am honoured to be the Council representative on the Board to ensure that the many ways libraries serve our communities — including and especially some of the most marginalized — continues to be strong, inclusive, and welcoming.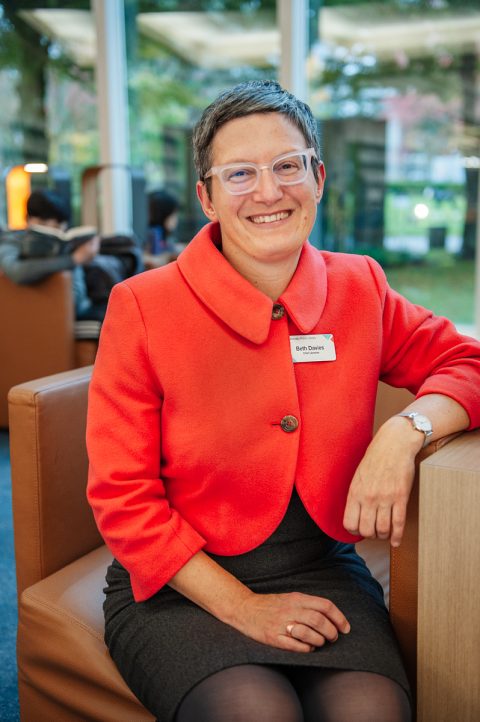 Beth Davies, Chief Librarian and Secretary to the Board
I joined Burnaby Public Library as Chief Librarian in 2016. I've worked in public libraries since 1999, serving as Neighbourhood Services Manager and Head of the Carnegie Branch at Vancouver Public Library. Throughout my career, I've been a strong advocate for the role of public libraries in making our library spaces accessible to all community members, and in meaningfully connecting with community members outside our walls.

I am honoured to lead the staff at Burnaby Public Library in providing caring and expert service to the citizens of Burnaby. We believe that all people are readers and learners, we take pride in connecting people with the information they need, and believe in the power of a story to change lives. We are very lucky to work with a Library Board and City Council who understand the critical role that a public library can play in building an inclusive community that welcomes and encourages the ideas and aspirations of all citizens.