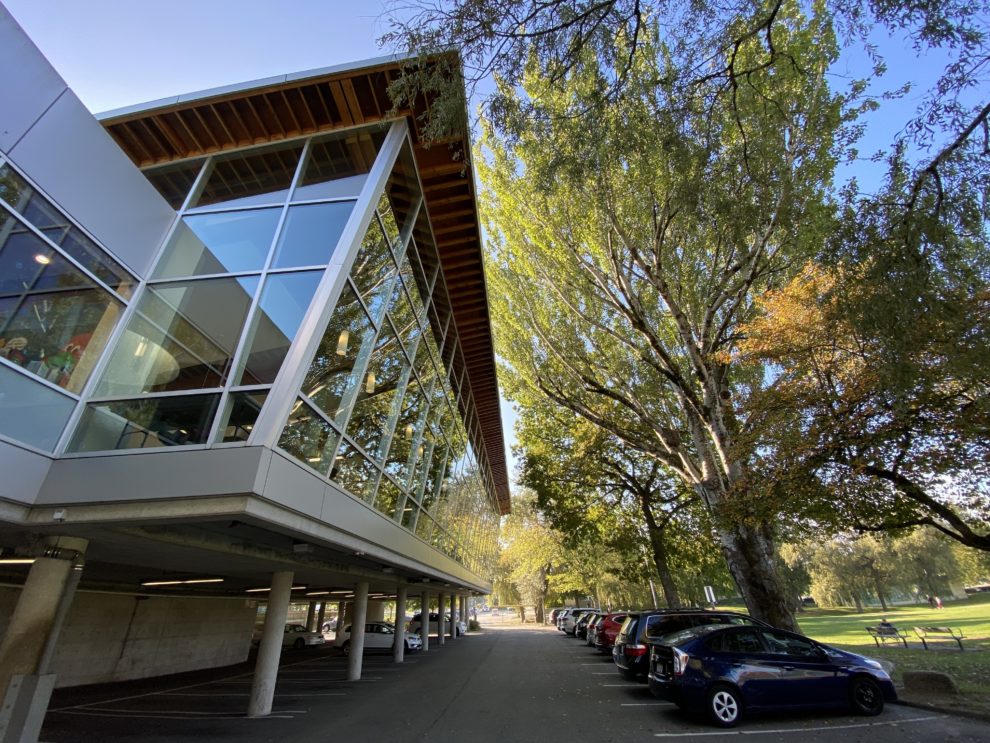 4595 Albert St.
Burnaby, BC V5C 2G6
Located at the corner of Albert Street and Alpha Street.
---
Phone Number
604-299-8955
Branch Manager
Jessica Lee
604-297-4813
Hours
Monday: 10am to 8pm
Tuesday: 10am to 8pm
Wednesday: 10am to 8pm
Thursday: 10am to 8pm
Friday: 10am to 6pm
Saturday: 10am to 6pm
Sunday: 12pm to 5pm
Getting here
Transit:
We're close to bus routes. Plan your trip with Translink.

Cycling:

Trans Canada Trail
Francis-Union Bikeway
Parking
Free parking is available in the parking lots located at the north, west, and south sides of the building. Enter from Albert Street or Alpha Avenue.

There is an elevator from the lower parkade to the library entrance.
Library return
The outdoor library return is open 24 hours, and is located at the front entrance. Items for return are only accepted at outdoor library return.
At the branch
All of our branches are wheelchair accessible.
In-branch facilities at McGill include:
A designated children's space
A designated space for teens
Work, study, and lounge seating areas
Washrooms
Trans people are welcome in all of our washrooms.
There are free menstrual products available in all washrooms.
All branches have a universal washroom with a barrier free toilet, sink, and turning space to accommodate a wheelchair.
There are baby change stations in the universal, women's and men's washroom.
Rotating art exhibits
Art exhibitions from the Burnaby Art Gallery are on display at Bob Prittie Metrotown and McGill. They are generally works from the City of Burnaby Permanent Art Collection, and they present opportunities for emerging and local artists to present their work to a wide audience. Check the Burnaby Art Gallery for information on current and upcoming exhibitions.
The City of Burnaby Archives
The City of Burnaby Archives is located in the McGill Branch. The Archives is the official storage space for Burnaby's municipal records dating back to 1892.

Reference services are available by appointment and during drop-in hours from 1 to 4pm Tuesday to Thursday. To learn more or book an appointment, call 604-297-4947 or email archives@burnaby.ca.